What is SeaBean? Where was she built? Where do I get one!?
SeaBean is an Amel Super Maramu built in France around 2001. She has a large centre cockpit to keep us and the kids safe, a ketch rig that's manageable by a solo sailor and a decently powerful engine and fuel tank for when sailing isn't possible.
This is the layout: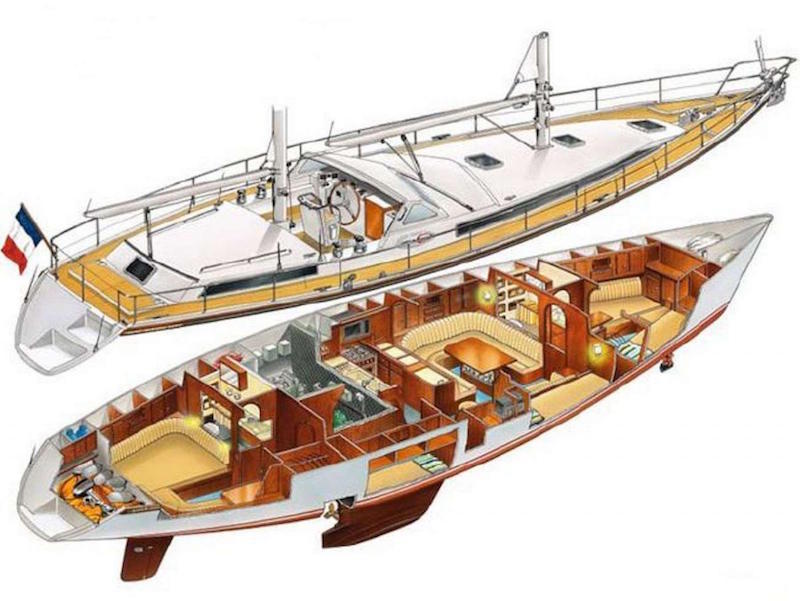 We sleep in the aft cabin with our youngest son in his own "crib" on the side. Arthur sleeps in the in passageway that leads aft from the salon to our cabin.
You can get your own one from Yachtworld, Amel stopped making this model around 2005. Though Amel does have some shiny new models now.
SV Delos have a great tour of their Amel Super Maramu: