What a crazy experience. The kids did amazing. We all tried to entertain them and I read them a lot of books. After being sea sick for the first week in rough weather the rest of the crossing got better.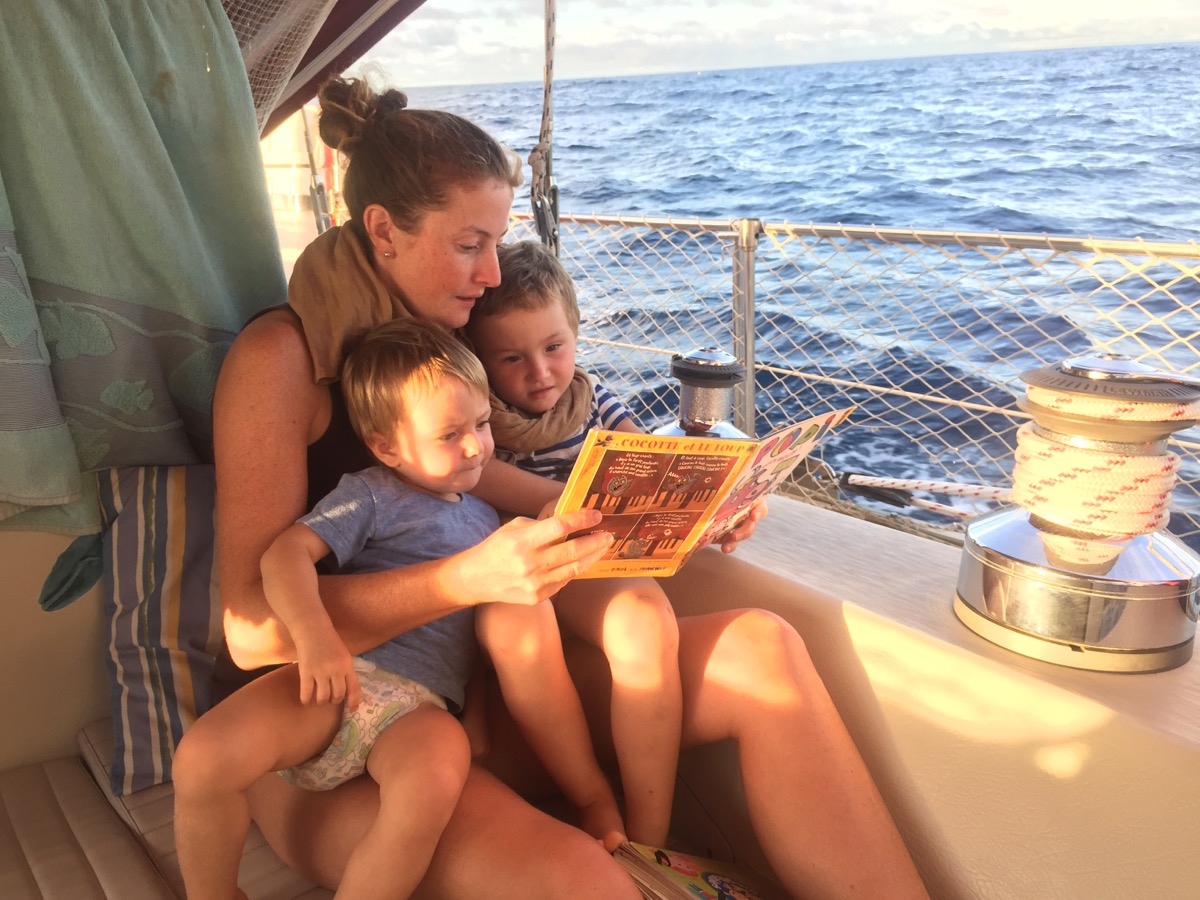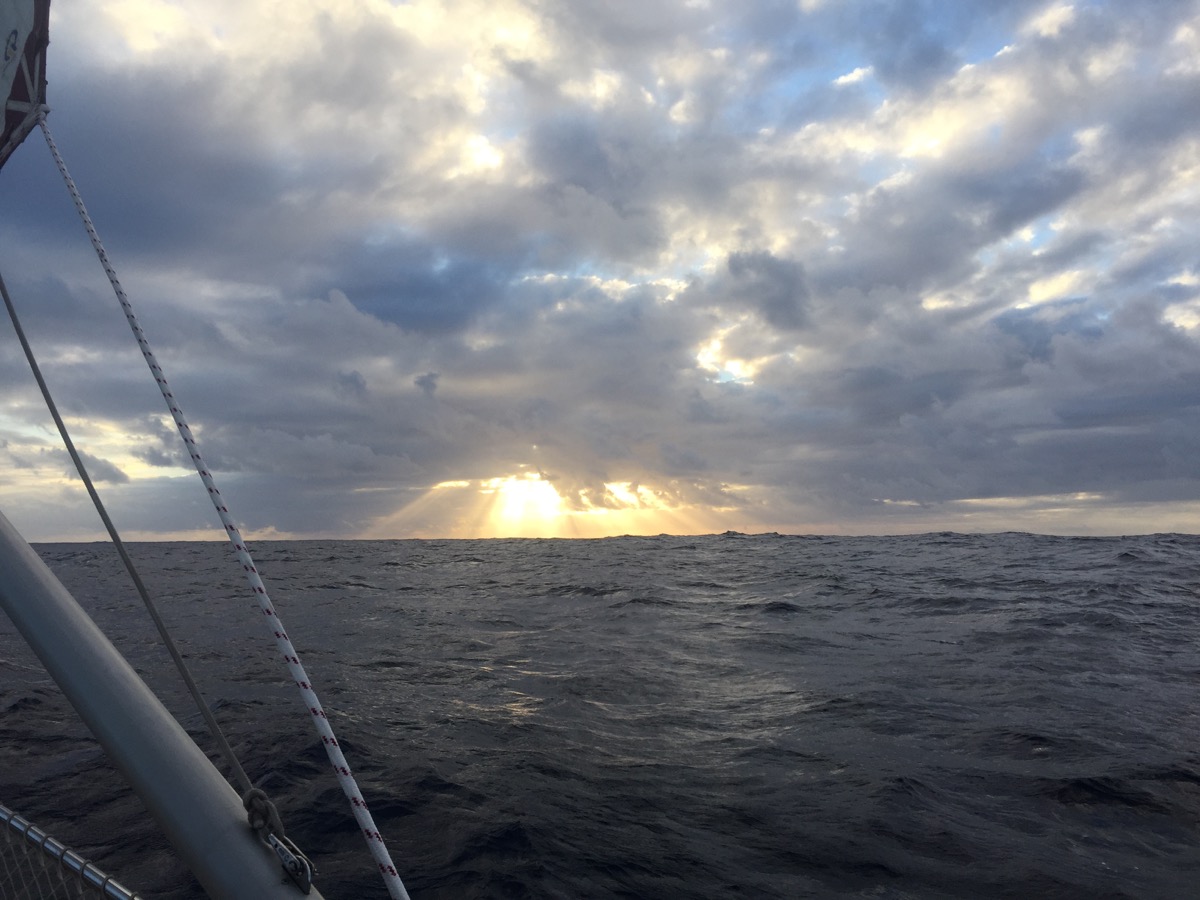 We caught and lost a few fish and managed some top speed in what we named "James's Mom's Current" which pushed us towards our goal at an extra 4 knots at times. Thank you Suzie for checking all the currents for us and for all the news you emailed us daily. We looked forward to them every day. Thank you as well to everyone who sent us emails that kept us entertained the whole way.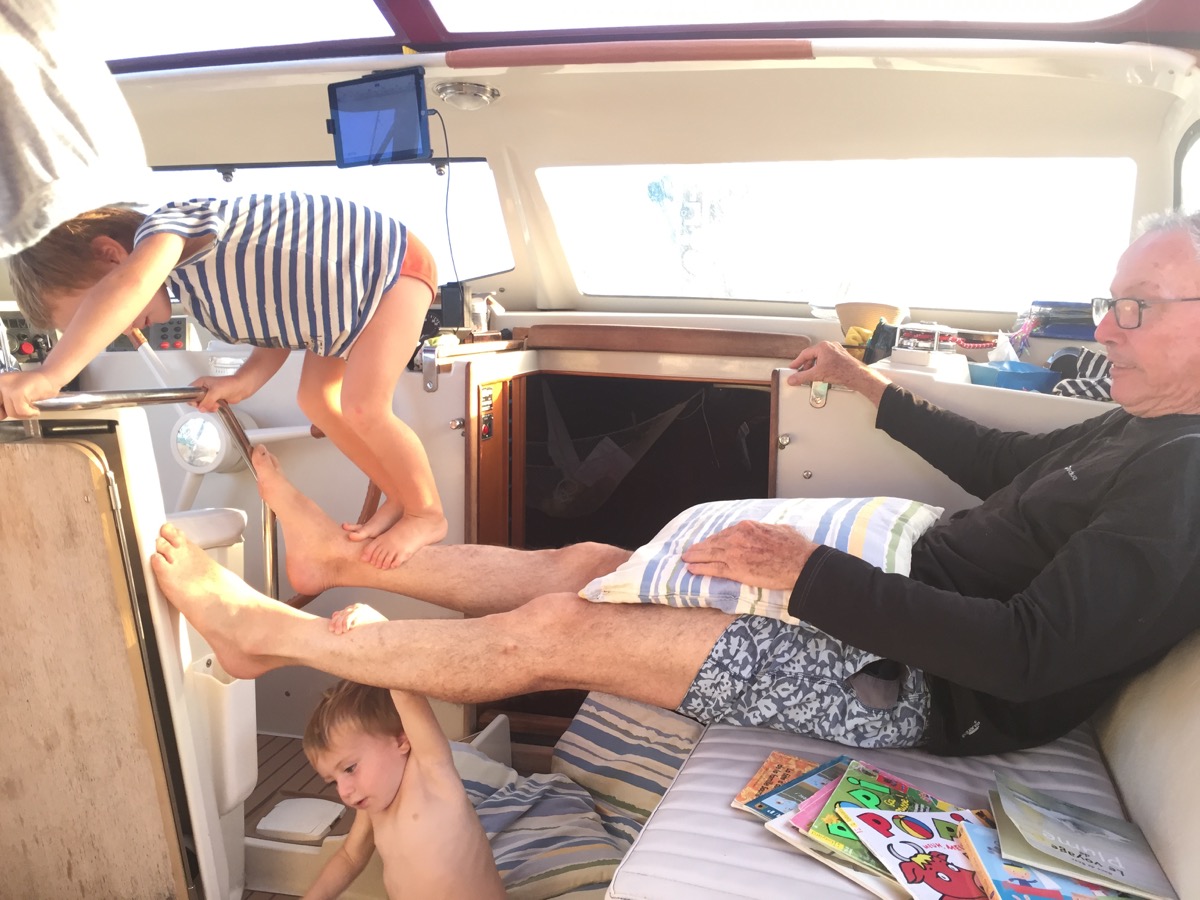 We went straight from Las Perlas Islands in Panama to Fatu Hiva in the Marquesas without stopping in the Galapagos. Our decision to skip the Galapagos was based on other sailors advice and the fact that it is just as expensive, if not more, to stop there with your boat rather than fly and stay in a hotel!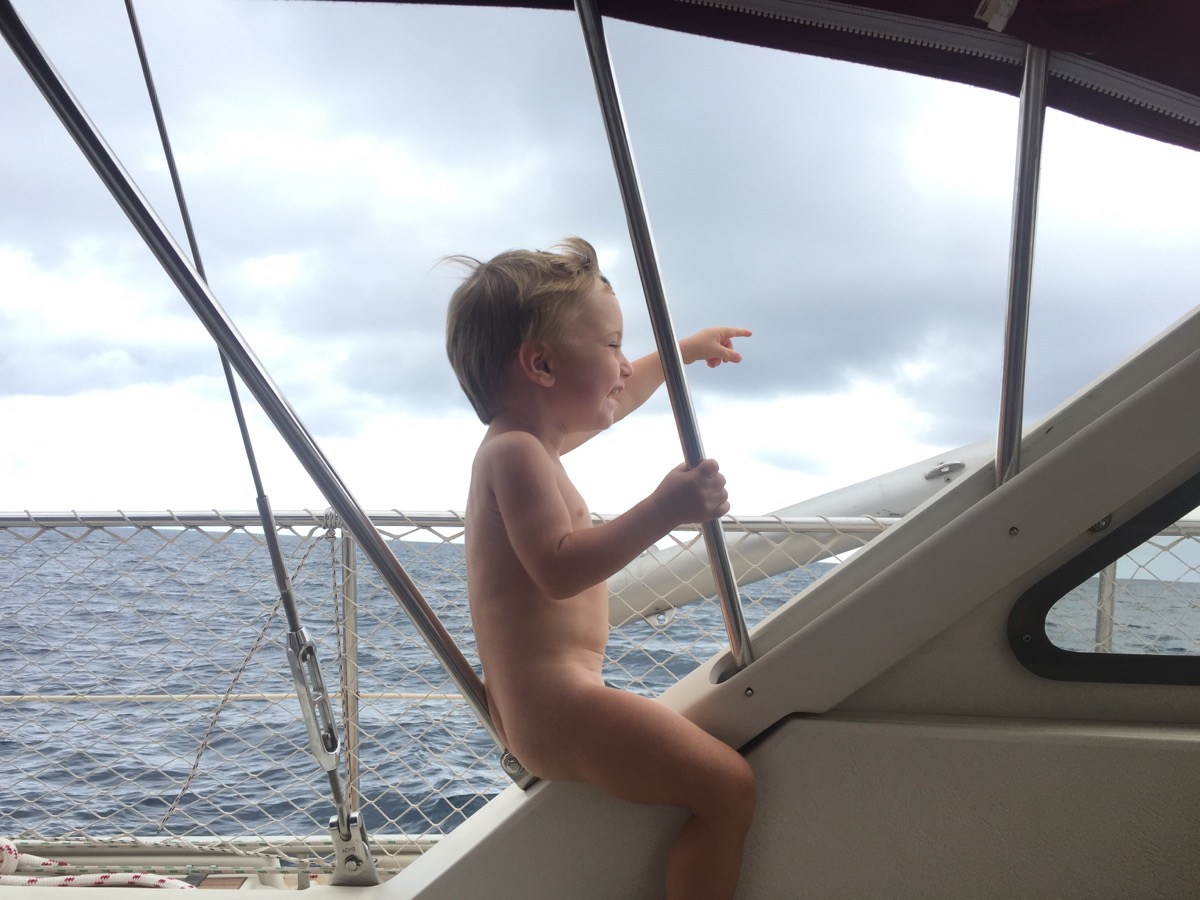 Here is the video of the 25 days and over 4000 nautical miles we spent crossing the Pacific Ocean before arriving in the stunning Bay of Virgins in Fatu Hiva, Marquesas.
A special thank you to my dad who helped with the watches, the kids and the cooking and cleaning, your help was precious to us!